Check out some of our client success stories!
Leading Edge Fence & Gates
Prior to working with us, Leading Edge Fence & Gates was having a hard time getting consistent leads coming to them. Since starting to work with them, they've been able to grow the business every year and have been able to bring on additional crews. They are generating 2-12 leads PER DAY.
"We were using another marketing company and just weren't seeing the results.  Between the calls that we're coming in our ranking wasn't anywhere we needed it to be for fencing especially.  It wasn't doing what we needed it to do, which is why we contacted you guys.  We have been seeing a lot more leads every month since switching to Fence & Deck Marketers and they have been more quality calls as well.  We're looking at about 3-4 calls a day on average but on Friday we had 12 so it's certainly a lot.  It's fantastic we're getting more calls, more opportunities to close, and more people that we can help take care of.  I'd definitely recommend your services.  Highly recommend.  You guys have been fantastic I really appreciate it.  The amount of leads and calls coming in speaks for itself."

- Wes Tribbitt, Owner of Leading Edge Fence & Gates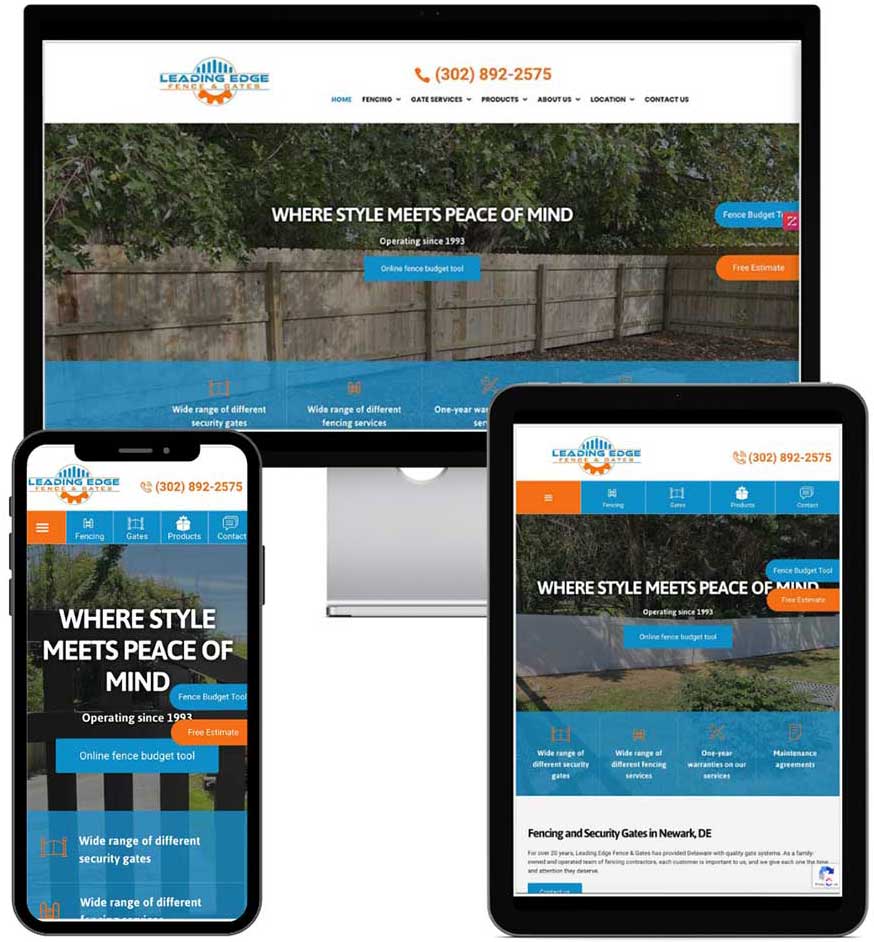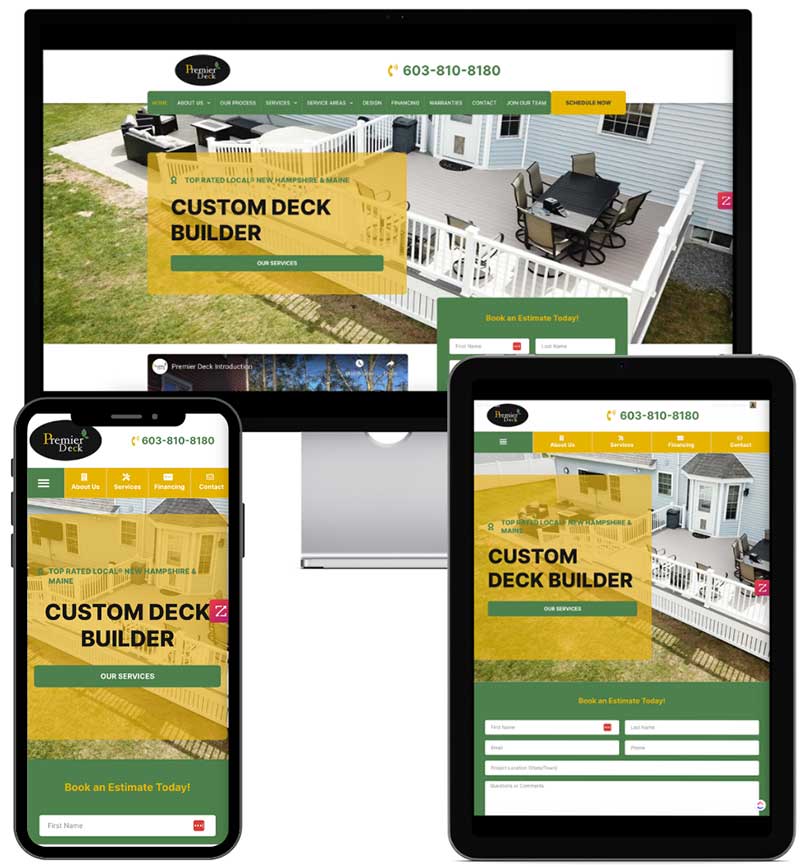 When we first met with Steve, the owner of Premier Deck, he said he was having lots of problems with communication with his current marketing agency. He was waiting a really long time for responses. On top of that, he wasn't getting many organic leads through his website and Google listing. We were able design & build him a new website within 30 days and had his lead flow triple within 3 months using SEO & Google Ads.
"I did have another marketing company.  I had them for 4 years and they did okay.  They were a bigger marketing company so I think I was one of their smaller fish so I didn't get the servcie that I felt I should.  I was getting between 225-275 leads per year through the other company.  It was growing but it was very slow and my rankings weren't where they should be.  Since coming over to Fence & Deck Marketers, I am already at 282 leads for this year and my goal was 300 so we're going to blow that out of the water.  This past May we had 74 leads in one month, which is the most we've ever had and that was only two month since switching to Alex. The biggest improvement I've seen since switching has been the lead flow but also the quality of leads.  They're more geared to our ideal client.  It has helped us grow.  We have brought on a second trailer already and are working on a 3rd now.  I'd absolutely recommend your service.  I am getting a much higher level of service.  It's well above where it was before."

- Steve Kirk, Owner of Premier Deck
DeckMaster had a unique situation. They were looking to start offering franchises and re-brand under TrueDecks. We created a detailed strategy to handle the transition so the phones kept ringing. While building the new website, we were able to optimize their current website and generate over 300 leads in a single month. We were able to lower their CPC on Google Ads and increase conversions with their Facebook Ads.